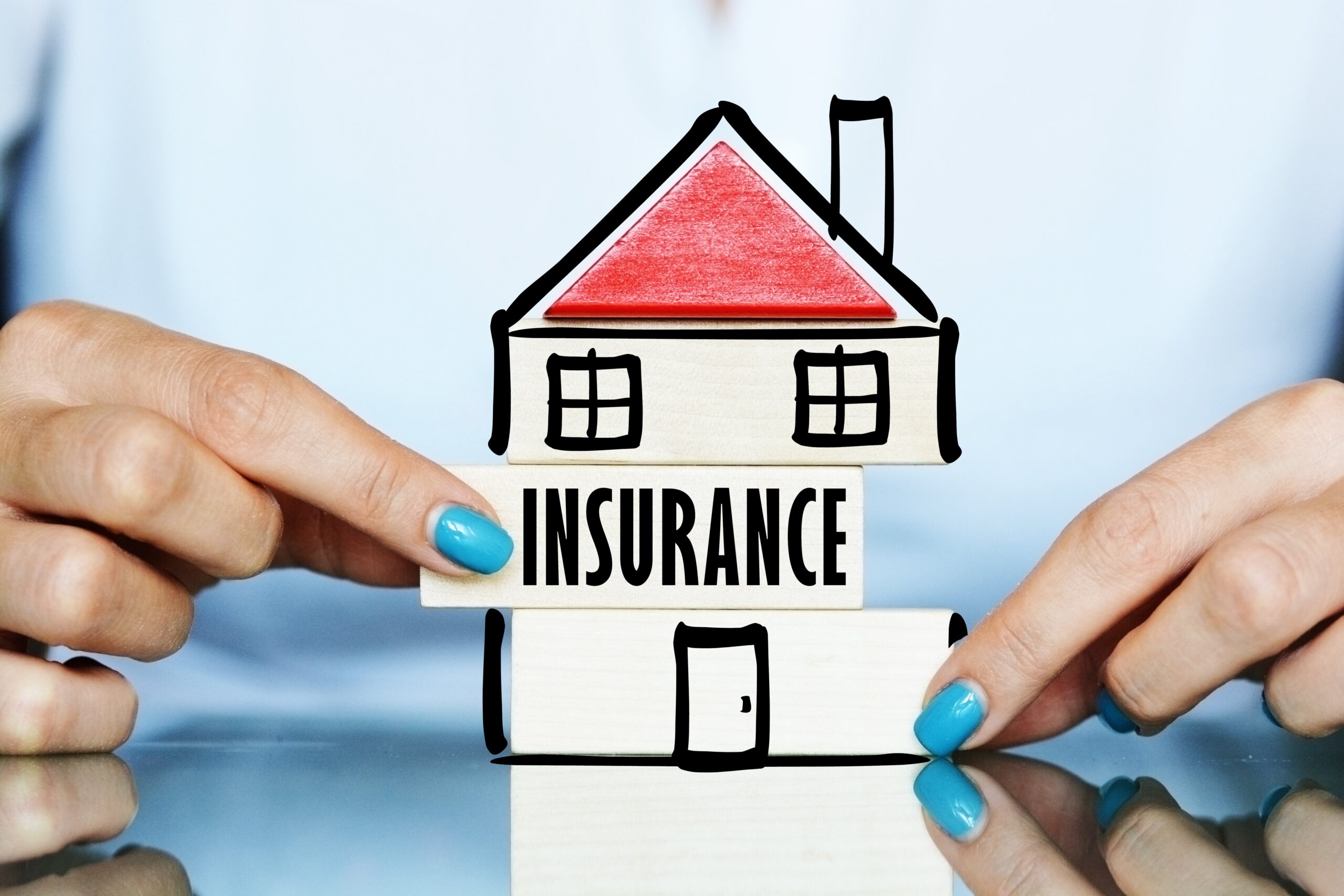 Personal
Auto Insurance
In most states, you're required by law to carry car insurance. It's easy to think all car insurance is created equal. Keeping you safe is our number one priority. That means making sure your policy can protect you as much as possible.
Liability Coverage
Insurance coverage that helps to cover the financial responsibility if you or a family member are at fault in an automobile accident that results in bodily injury or property damage.
Collision Coverage
Actual cash value coverage that helps to repair or replace your vehicle if it's damaged in a collision, regardless of who is at fault.
Comprehensive Coverage
Coverage that helps to repair or replace your vehicle if it's damaged in an accident (other than a collision) or is stolen. Examples of collision coverage include fire, vandalism and falling objects.
Additional protection may include:
Medical Payments, Emergency Roadside Assistance, Uninsured Motorist Protection
Classic Car Insurance
We understand how much time and effort you put into your car. That's why we offer specialized insurance for antique and classic cars, modified collector cars, reproductions, replicas, restorations, and modern classic cars.
Unlike standard auto insurance policies, you only pay for what you need because you don't need full-time coverage. You may be surprised by how affordable coverage can be for the average classic and collectible car owner.
How to qualify for classic and collectible car insurance:
When we submit your application for insurance, your insurance carrier may require us to provide some or all of the information below. Should you ever be in the unfortunate position of filing a claim, everything will be in order.
Usage: We will tailor your policy to reflect your driving habits
Storage: Your collectible car should be stored inside in a secure, locked garage or structure
Regular-Use Vehicles: Since you don't need to drive your classic car every day, some carriers may require that you maintain "regular use" insurance in your name
Driver Eligibility: As with other forms of auto insurance, your driving history will also be taken into account
Boating and Watercraft Insurance
We make sure your "financial boat" doesn't sink should you encounter rough waters. Homeowners policies usually place numerous restrictions on boat owners, depending on the size and horsepower of your watercraft.
Typical coverages should include:
Personal liability
Boat
Motor
Trailer
Medical and physical damage perils
We also provide insurance for the following types of boats and personal watercraft:
Runabout
Mini Jet Boat
Sailboat
Pontoon
House Boat
Cabin Cruiser
Other Fishing Boat
Bass Boat
We also work with carriers who provide boat insurance discounts.
Home Owners Insurance
Homeowner's insurance is a necessary component of owning your own home. A kind of property insurance, homeowner's insurance, protects against losses and damages to your residence as well as some furnishings and assets inside the home. It provides a level of liability insurance coverage protecting against accidents on the property or inside the home.
Storm damage, fire, windstorm, lightning, and hail
Dog bite liability
Manufactured home coverage
Trampoline or swimming pool liability insurance
Wind damage
Sinkholes
Flood damage
Sewer or septic backups
Replacement cost for personal property
Umbrella liability insurance
Liability coverage
It can help pay for costs due to a person being injured on your property or in your home. Liability may also cover damage to another person's personal property in your home or on your property. This and all coverages have their limits, of course.
Medical Expense
Coverage for medical expenses, limited to a specific amount per person and per accident, for injuries that occur on your premises to someone other than the insured.
Dwelling
Damage to the outside of the home due to a covered event. Dwelling may also cover damage to a structure attached to your home like a garage.
Living Expenses
Covers necessary living expenses incurred when the dwelling cannot be occupied due to a covered loss.
Motorcycle Insurance
If you think motorcycle insurance is a "wasted" expense, think again. Insurance is more about managing your risks than anything else. Without insurance, all it takes is one accident to drain your savings or your ability to pay medical expenses.
We are here to make sure you have the right coverage for your needs, and that means we will do our best to get you the best coverage for the most reasonable cost.
There are mandatory minimums, of course, but you may wish to consider other options on your bike, which are reasonably priced extras that can give you more comprehensive coverage and better peace of mind, including:
Collision
Comprehensive
Roadside assistance
Bike accessories
Total loss insurance
Rental vehicle coverage
Trip interruption coverage
On-road insurance for off-road vehicles
RV Insurance
RV Insurance is like two policies in one: it protects your vehicle like car insurance and it also protects your living area like home insurance.
Insurance for motor homes is specially designed to protect people that travel. And because your vehicle is usually larger than others, you should have greater liability coverage than standard autos, and this is only one important coverage option you might consider.
Collision and road emergencies are definite risks to insure against. But when you are camping or parked, your RV becomes your home and needs to be protected against theft, fire, liability and other disasters.
There are several classes of recreational vehicles and they each need special insurance:
Class A covers RVs built like large commercial buses
Class B vehicles resemble vans, but have taller ceilings so you can stand up inside
Class C vehicles are large vehicles made from trucks or vans
When you insure your RV, you might want to consider these important options:
Insurance for full-time RVers
Camper liability — since you are responsible for what happens inside your mobile home and the lot or camp site it's parked on (just like your house.)
Extra bodily and property damage liability is not uncommon, especially if you have an expensive and large RV.
24 hour roadside assistance is a worthwhile feature that could really save you time and money even if you only use it once. And if you never need it, what peace of mind!
Emergency expense money
Total loss coverage
RV contents coverage
Insurance for any ATVs you may be towing, both for damage they may sustain being towed or being driven.
Renters Insurance
What would you do if you returned from work or a vacation and all your possessions in your apartment had been destroyed by a fire? Or if there was a break-in and some of your most expensive stuff was stolen?
The Cost Of Replacing Your Stuff
If you've considered it all, you might think that the "stuff" you have accumulated isn't worth that much. It may or may not be worth anything from a dollar amount, but that's very different compared to how much it would cost you to replace it. Buying a new bedroom set, clothing, or a computer can cost much more than you think.
Besides covering all your stuff, it covers you from being held liable for if someone hurts themselves while they're in your home. So, in the unfortunate event you're sued, and the judgment goes against you, the renters policy will cover you, up to the policy limits.
First, do the math and add up how much it would cost to replace your belongings.
Second, check with the terms of your lease, and verify if carrying a renters policy is required by your landlord.
Third, request a renters insurance quote to verify just how affordable it is to protect your belongings from perils like theft, vandalism, fire, and falling objects.
Renters insurance can cover virtually all of your personal possessions. Your renters insurance policy may include:
Personal property protection
Family liability protection
Guest medical protection
Additional living expenses
Additional protection
Temporary housing
Liability protection for people on your property
Trucking Insurance
There are several different types of commercial trucking insurance, and figuring out the difference between them can get quite confusing.
Primary liability insurance covers damages created by you with your truck. It is required for all commercial truckers and is the responsibility of the company. The FMCSA requires a limit of $750,000, but check with your company or contract first. Many require a $1,000,000 limit. If you don't have it, you could end up with significant fines and possibly a revoked license.
Physical damage coverage is insurance for damage that occurs to your truck while moving or sitting. Typically, it covers events like fire, glass breakage, theft and vandalism. This coverage is the responsibility of the trucker and is not required.
Bobtail insurance covers your truck when you are not working, under dispatch, or your truck is being maintained or repaired in the shop.
Motor truck cargo insurance covers your vehicle's cargo if it is damaged in a collision, fire or other on-the-job accident. If your freight is accidentally dumped on a road or waterway, motor truck cargo insurance covers the cleanup of areas as needed.
Umbrella Insurance
When it rains, it pours…
Especially when it comes to unexpected accidents or claims…
What is umbrella insurance?
You never know when it might rain. So, just like the name implies, this type of policy acts like an umbrella, providing protection against a wide range of potential financial dangers and unforeseeable mishaps.
Since the terms of umbrella insurance policies will vary, depending on insurance companies and your own personal needs, a qualified insurance agent from our firm is the best person with whom to discuss the benefits, restrictions, and coverage from each carrier they represent.
Umbrella insurance covers the amount that exceeds your homeowners coverage, usually up to $5 million, sparing you from a financial nightmare, along with paying the attorney to help you survive it.
Are umbrella policies expensive?
Relative to the amount of protection you get, umbrella insurance is highly affordable. Especially since it's unlikely you will ever have to make a claim against it. So, your specific cost will be determined by:
The amount of coverage you purchase
Your insurance carrier's provisions
Your risk profile and driving record
You may think you want the cheapest insurance you can find, but cheap isn't everything.
While most insurance products are similar in price and function, insurance providers vary when it comes to structuring a policy that actually covers you.
There's no such thing as a one-size-fits-all insurance policy
Contact us today, and we'll help you protect what matters most.

Call (973) 383-2421