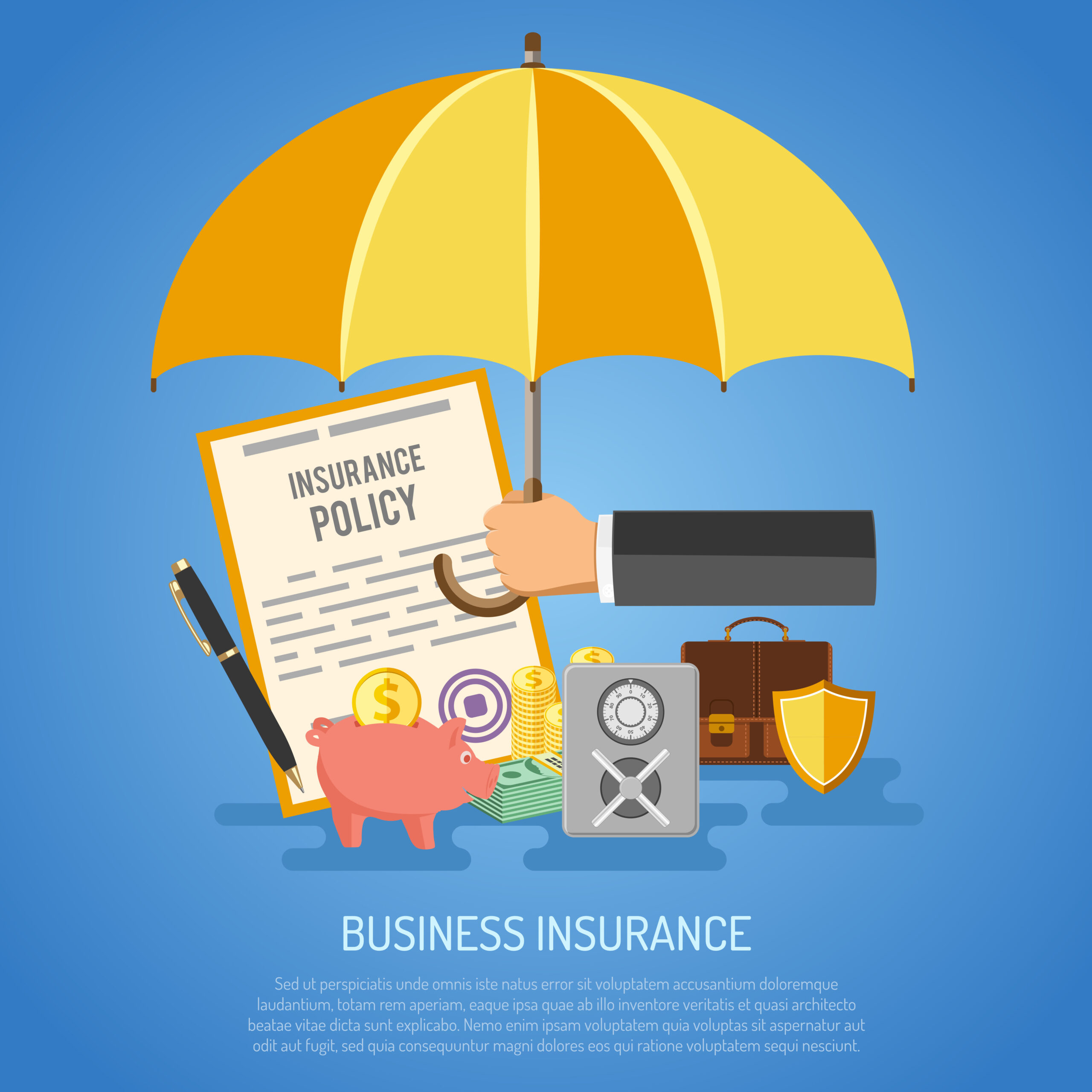 Business
Business Insurance
As a business owner, you take calculated risks every day, in order to keep your business thriving. But what about the risks you haven't considered? Business insurance is an excellent way to allow you to concentrate on profit, without being blindsided by unexpected liability.
Regardless of what line of business you work in, business insurance can protect you in a host of ways, including:
Costs associated with the loss of property
Risk of business interruption
Protection from lawsuits
Worker's Compensation
The costs associated with a business insurance policy are small compared with the large risks that you'll be protected against.
If you currently rely on property insurance you are protecting your assets, but not the business itself. If there's a business interruption or a lawsuit, you need business insurance to ensure that you can keep going.
Our insurance is a collection of protective insurance policies for any business owner to protect against some of the greatest risks in business. It can shield you from losses arising from property, employee, or customer claims.
Auto Dealers Insurance
Auto dealers know the obvious risks. The value of your business sits vulnerable, on display in showrooms and open lots, all day and all night.
But does your auto dealers insurance policy consider the liability inherent in doing business, as well as the exposure that comes from hundreds of people visiting your lot each month?
A comprehensive auto dealers insurance policy can include coverage, such as:
Property damage and bodily injury
Garage keepers
Garage-owned autos
Hired autos
Non-owned autos
Temporary substitute autos
Newly acquired autos
We also offer your business more complete coverage at great rates, including:
Defective Product and Faulty Work Coverage
Customer Autos Actual Loss Sustained
Business Liability Insurance
Protecting your business from the impact of potential customer lawsuits should be the first order of business. And while only a precisely crafted liability insurance policy can shield your business from this expense and stress, it's usually the last thing business owners handle.
Liability insurance covers the costs of legal fees. Imagine the peace of mind you'd have knowing that in the event of a claim, your assets are safe.
Liability insurance is appropriate for any business that could face potential lawsuits. There are four types that you may fit your needs:
Personal Liability
Business Liability
Professional Liability
Public Liability
There are other risks that may be covered, including:
Bodily injury
Property damage
Personal injury
Worried about the cost?
Our firm specializes in covering local businesses just like yours. We have everything you need.
Commercial Auto Insurance
Commercial  auto insurance is different from personal vehicle insurance. In many cases, not only are there multiple vehicles to cover, but also the liability from accidents or claims that will extend to your business as a whole.
Commercial auto insurance coverage may include:
Comprehensive and Collision
Emergency Roadside Assistance
Liability
Medical Payments
Loss of Earnings
Uninsured Motor Vehicle
When your employees use a company vehicle for business purposes, their personal auto policy coverage no longer applies in the event of an accident, property damage, or fatality caused by one of your employees.
Commercial Property Insurance
How much business could you do without the essential components you depend on daily? Hopefully, you'll never need to find out. Especially if you have a commercial property policy.
When most of us think of commercial property insurance, it's easy to think about the big, pricey items first. But, it's often the smallest pieces of your business that are the most important.
While commercial property insurance plans vary depending on the kind of business and type of property insured, they are usually categorized by the type of event leading to a loss, and by what specifically is insured, including:
Destruction of your building and its contents by fire.
Damage to your documents caused by a burst water pipe.
Outdoor signs or other property damaged in a storm.
What business property insurance covers
Small business property insurance is one of the easiest ways to ensure the future of your business.
Your building, signs, equipment, inventory etc.
Contractors Insurance
Contractors know that winning bids is essential to being a successful builder. But, just as important is protecting yourself from unnecessary risk.
A job site accident could lead to a major financial loss for an uninsured contractor.
Because every business is different, commercial insurance solutions for contractors can range from a basic policy to a thorough mix of coverages.
Even when the job is finished, there is plenty more work to be done. You may have connected the final fixtures, flipped the switch, and handed over the keys, but the potential liability from your work goes on.
The list of coverage areas that need to be addressed in your contractors insurance include:
Property in transit
Workers Compensation
Trucks and other commercial vehicles
Errors and omissions
If your contractor's insurance misses any of this protection, your job and your company could be at serious risk.
Cyber Liability Insurance
Businesses of all sizes have had a cyber attack or data breach, with the average cost to rectify rising to $6.5 million per occurrence.
One stolen laptop, one careless employee, a virus or even paper records that fall into the wrong hands, can create a financial and reputational consequence affecting your business for years to come.
With a comprehensive cyber liability policy, you can feel confident you're covered in case of data breaches and related issues, including:
Data compromise protection
Legal cost protection incurred by legal reviews
Forensic services
Personal services
Public relations costs paid for firms to review and respond to the potential impact of the data compromise
Costs of legal defense
Restoring and recreating data to your system
Restoring systems to pre-attack levels
Lost business and unforeseen expenses
Public relations services to communicate with outside parties concerning
Cyber liability coverage is available for any business, small and large, nonprofit organizations, and retailers. You may be able to save on costs by bundling coverage with another policy to create a comprehensive suite of business liability coverages.
Errors and Omissions Insurance
It's not about your professionalism, training, or years of experience. It's about human nature. Mistakes happen to the best of us, no matter how experienced.
Yes, you can be sued, even if you didn't do anything wrong
The simplest clerical error or proofreading mistake (even one made by a trainee) can cost you, especially if it results in financial loss or damage to the reputation of one of your customers.
That's why it's important to understand the extent of your business liability insurance since it only protects your operation against bodily injury, property damage, or advertising injury.
Errors and omissions protects you from claims in the event a customer or client sues your service business for negligent acts, errors or omissions occurring during business activities, and which could potentially result in a financial loss for the client.
Farm and Ranch Insurance
We are farm insurance experts who will help make sure your farm operations stay insured. We have custom-fit policies for whatever Mother Nature may throw at you, such as:
Traditional production farms and ranches
Extra protection for expanding farms and ranches
Smaller farms
Customized policies
Your base policy typically protects farm homes, buildings, machinery, equipment, and livestock. In short, all the coverage the average farm may require. Then, we'll tailor fit your policies to meet your exact needs.
Coverage for your farm or ranch may also include:
Disruption of farming operations
Identity fraud expense coverage
Earthquake coverage
Farm machinery and equipment replacement
Peak season coverage endorsement
Sewer/sump pump backup
Temperature sensitive endorsement
Household property protection
Your operation is more than a business, it's a legacy and your livelihood.
Let us help you protect what you care about most.
Landlord Liability Insurance
Being a landlord comes with well-known risks. From maintaining the property to managing tenants, landlords are exposed to potential lawsuits on a daily basis.
And if you're ever found liable for someone who is injured on your property, or if you are required to pay for damage done to someone else's property, it can end up costing you heavily.
Landlord liability coverage kicks in to help pay medical expenses for injured tenants, or legal defense and court judgments made against you for other damages, up to the limits stated in your policy. Coverage may include:
Tenant injuries
Proper security for your tenants
Unlawful behavior by tenants
General Liability
Fair Rental Value Coverage
Inflation Protection
Personal Injury Protection
Lock replacement
Discounts for Landlords
Liquor Liability Insurance
Owning a business that serves, sells or facilitates the use of alcohol, whether in an established location or for a special event, always involves an element of risk. Liquor liability insurance protects you against loss or damages claimed as the result of a patron of your business becoming intoxicated and injuring themselves or others.
Restaurant Insurance
As a restaurateur, you know there are many ingredients needed to run a successful business. After all, restaurant ownership is challenging enough, without having to worry about food spoilage, fire damage, and employee or customer injuries, onsite.
Restaurant insurance helps protect you from the risks you face as a restaurant owner, so you can put your focus where it belongs: your food, your customers, and providing a great experience.
Adequate restaurant insurance can help reduce exposing your restaurant to unneeded risk and ensures your restaurant is ready to do business with all-in-one property insurance, liability insurance, workers compensation, vehicle insurance, and business interruption insurance.
Workers Compensation Insurance
Keeping your employees safe at work is important to most business owners. But when a worker does suffer an injury, workers compensation coverage provides your employees with protection they need, and also, provides you with peace of mind.
Workers compensation insurance is often mandatory for many businesses if they have employees, no matter what the job requires. It covers medical costs and a portion of lost wages for employees who become injured or ill on the job.
Workers compensation is like an airbag for your business. When trouble strikes, it deploys to help your employee get back to work as fast as possible, minimizing the damage to your business.
Workers comp insurance may also protect you from being sued by employees for workplace conditions, when a court finds your company liable in causing an injury or illness to your employees.
Since workers comp insurance typically only covers injuries or illnesses when they occur as a result of duties performed on the job or while at work, the scope of the coverage of the policy is limited to duties performed by employees.
Injuries that may be covered by workers comp insurance include lifting heavy equipment, slipping on a wet or oily surface, or sustaining injury, due to fires or explosions.
You may think you want the cheapest insurance you can find, but cheap isn't everything.
While most insurance products are similar in price and function, insurance providers vary when it comes to structuring a policy that actually covers you.
There's no such thing as a one-size-fits-all insurance policy
Contact us today, and we'll help you protect what matters most.

Call (973) 383-2421